Owens Valley: Motel, Restaurant, Truck Stop, Saloon
Architectural design based on surrealist tactics and methodologies for a site in the Owens Valley. The designs include a motel, restaurant, truck stop, and saloon. The framing of this project is based on the evaluation of the Dada artist Marcel Duchamp's Large Glass, or the Bride Stripped Bare by her Bachelors, Even.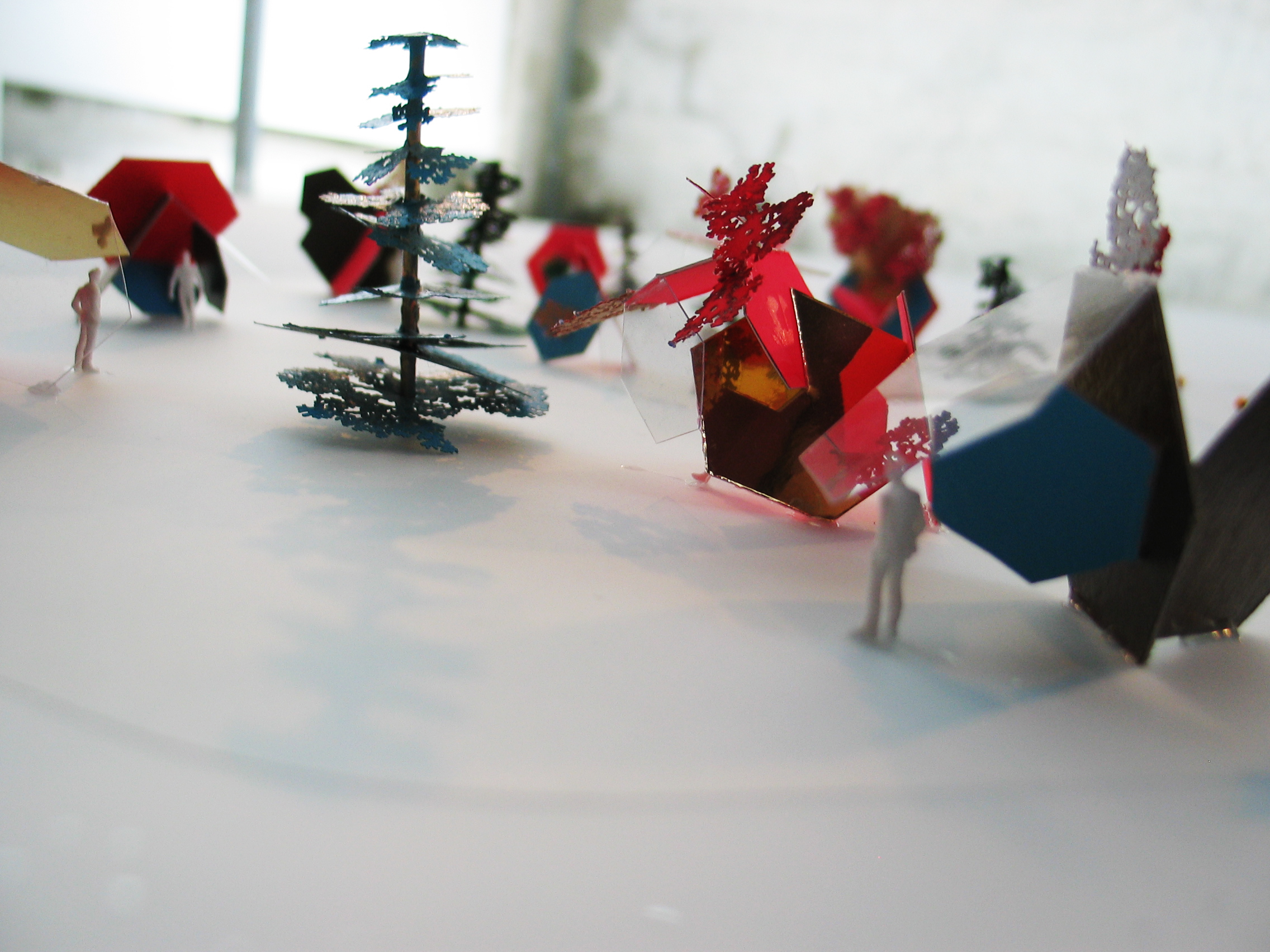 Motel model as drawing
These next few images are shots of the motel architectural model, which was affixed to the drawing and hung on the wall. The model acted as a plan in two dimensions, and model in three dimensions.
Camp sites and huts
Lean-to shelter
Golden planes of hex
Trees as window frames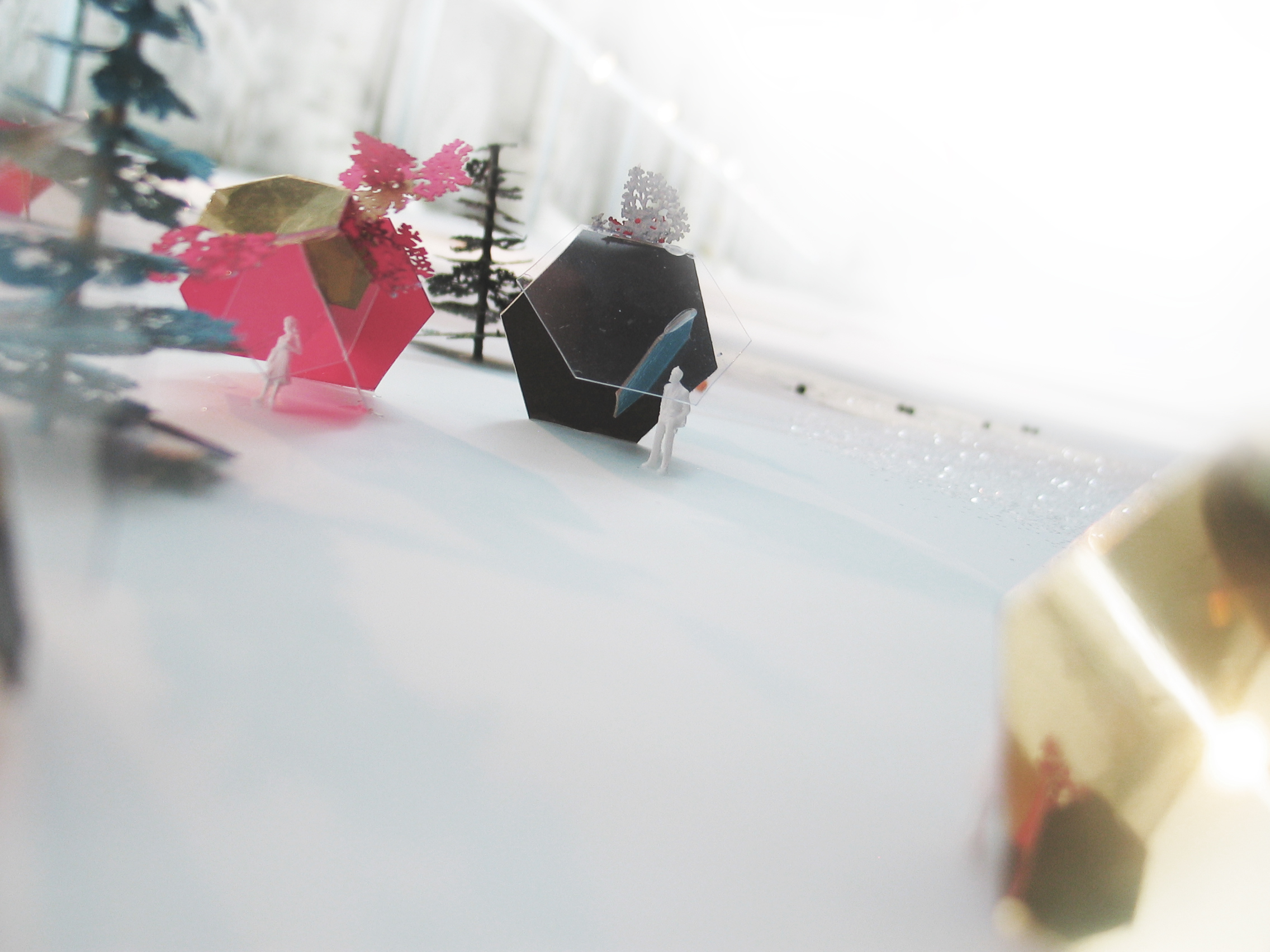 Analogic process mapping
Using Perry Kulper's analogic process mapping techniques, I created a series of collages to explore form and composition.
Analogic process site plan
A site plan of the project was created using collage.
Perry at Keeler Beach