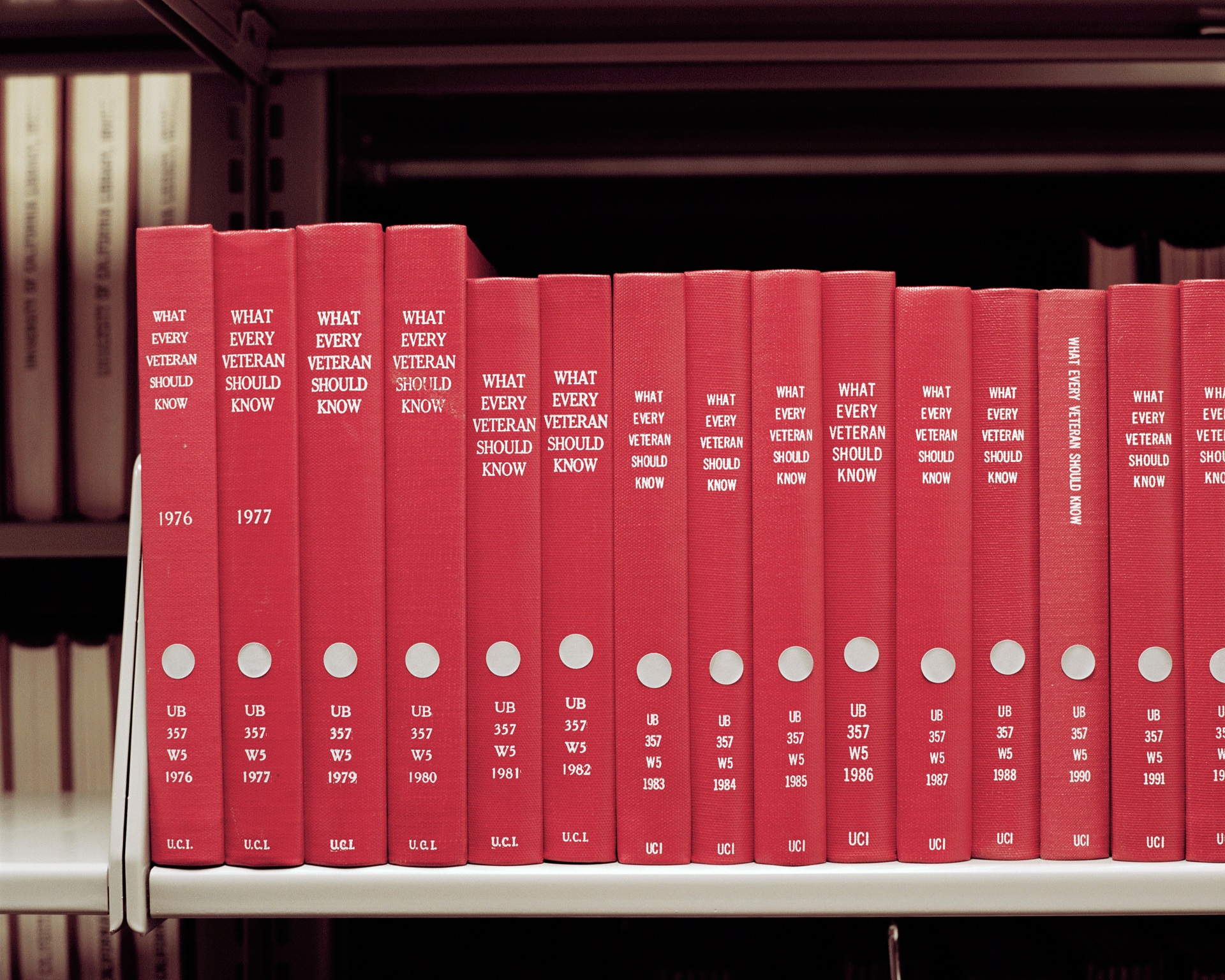 Datum
Datum is a series of sixteen photographs of bound periodicals located in the UC Irvine, Langson public library. These photographs literally depict colorful, burlap bound journals and magazines of US defense industry data reports, counterintelligence statistical manuals, military oversight committee white papers, outsider watchdog group pamphlets, and armed forces handbooks. The sequence of dates represented in Datum span from the early 70s to the present, signifying a time line of war during eras of supposed peace and conflict. Presented in a linear sequence organized by form, color, and a poetic play with language, these books render a surprising sequential narrative of war throughout the artist's lifetime.
The explicit titles of the books coupled with sequential time signatures suggest that a larger system is in effect, vis-à-vis Paul Virilio's theory of "Pure War"--the continuous and systematic act of war, not only engaging in actual violence but also through organized logistical efforts to control economies, architecture, cities, and the technology we use in our everyday lives.
Datum (veterans), 2006. Light-jet print mounted to diebond. Framed. 15 x 12 1/5".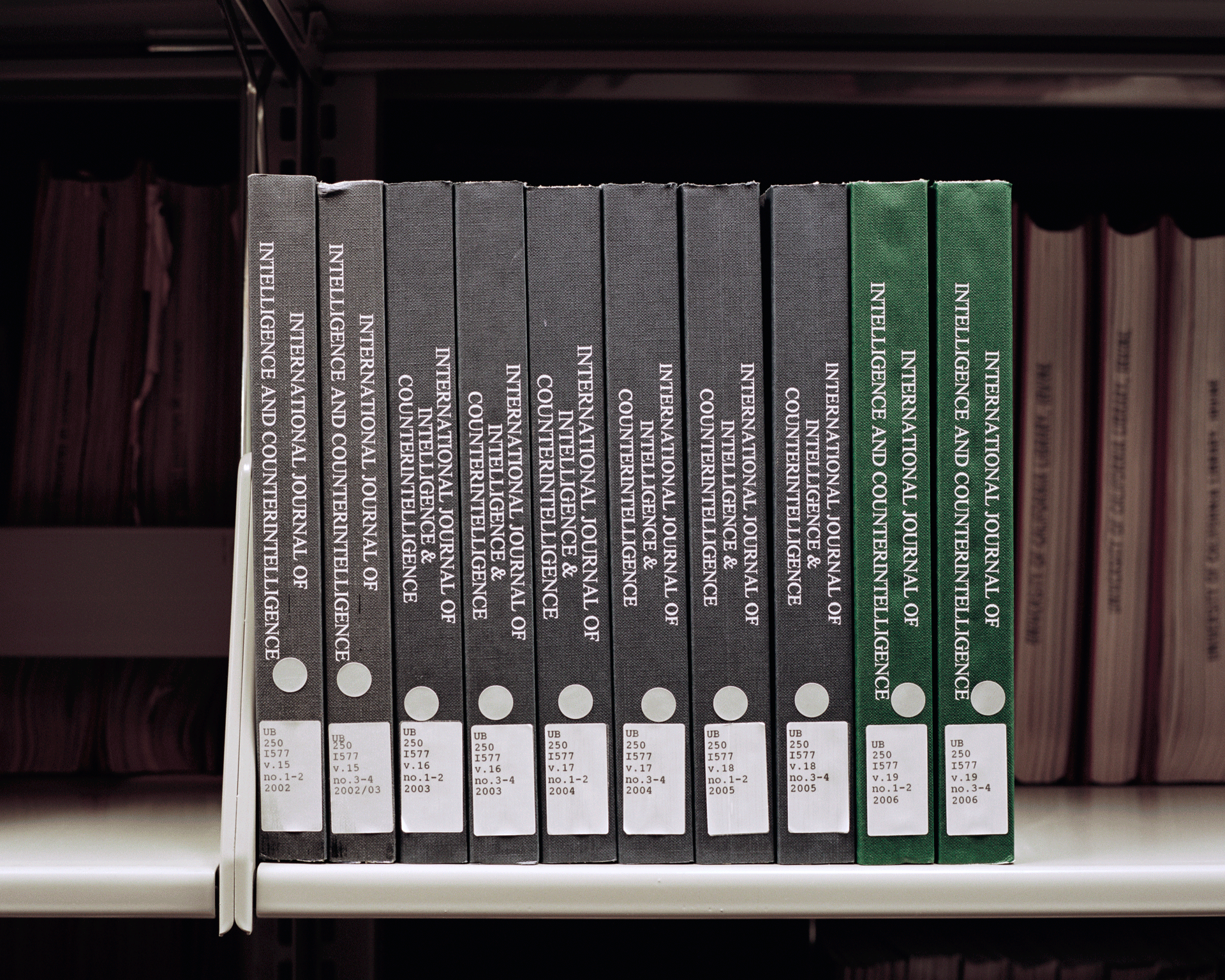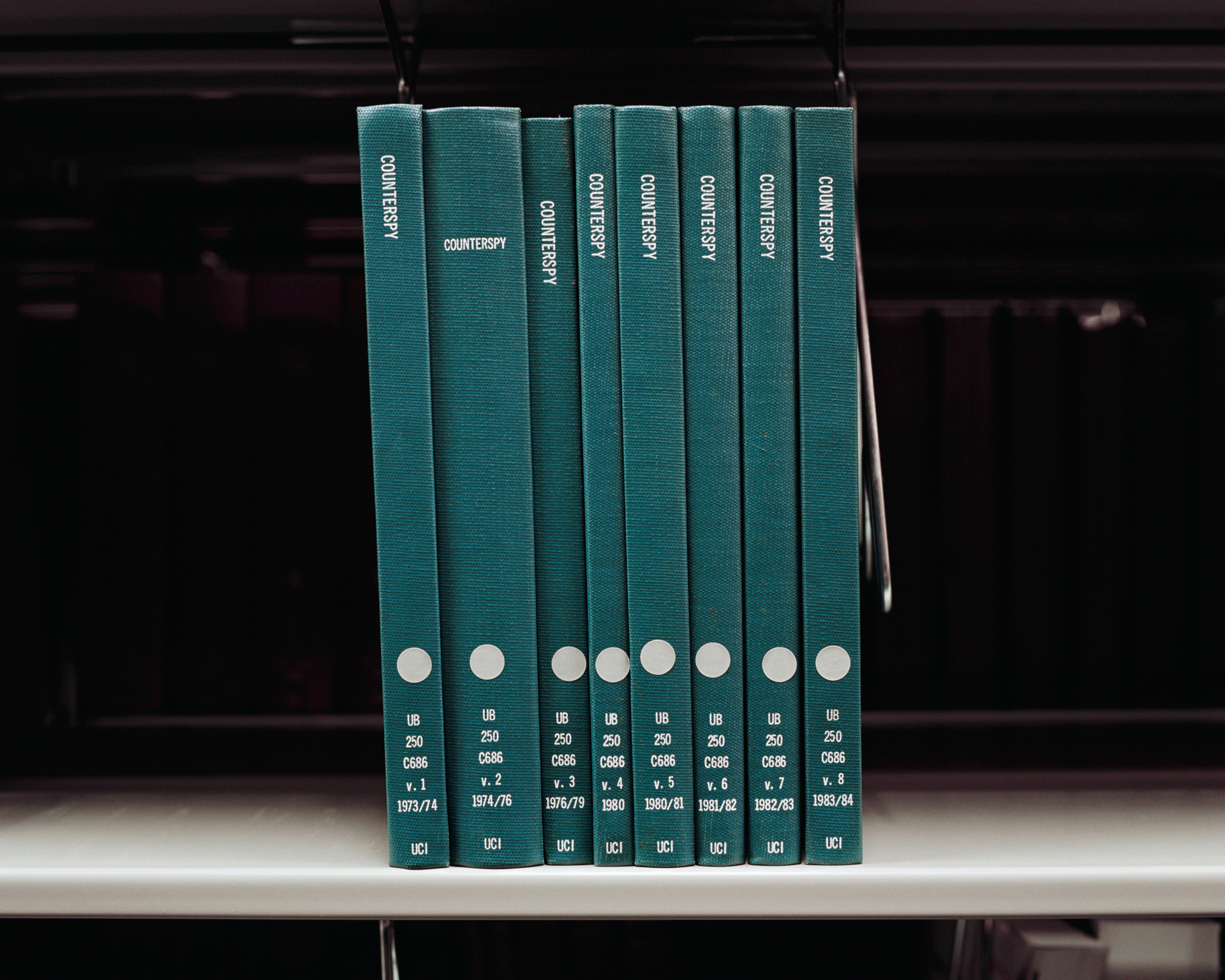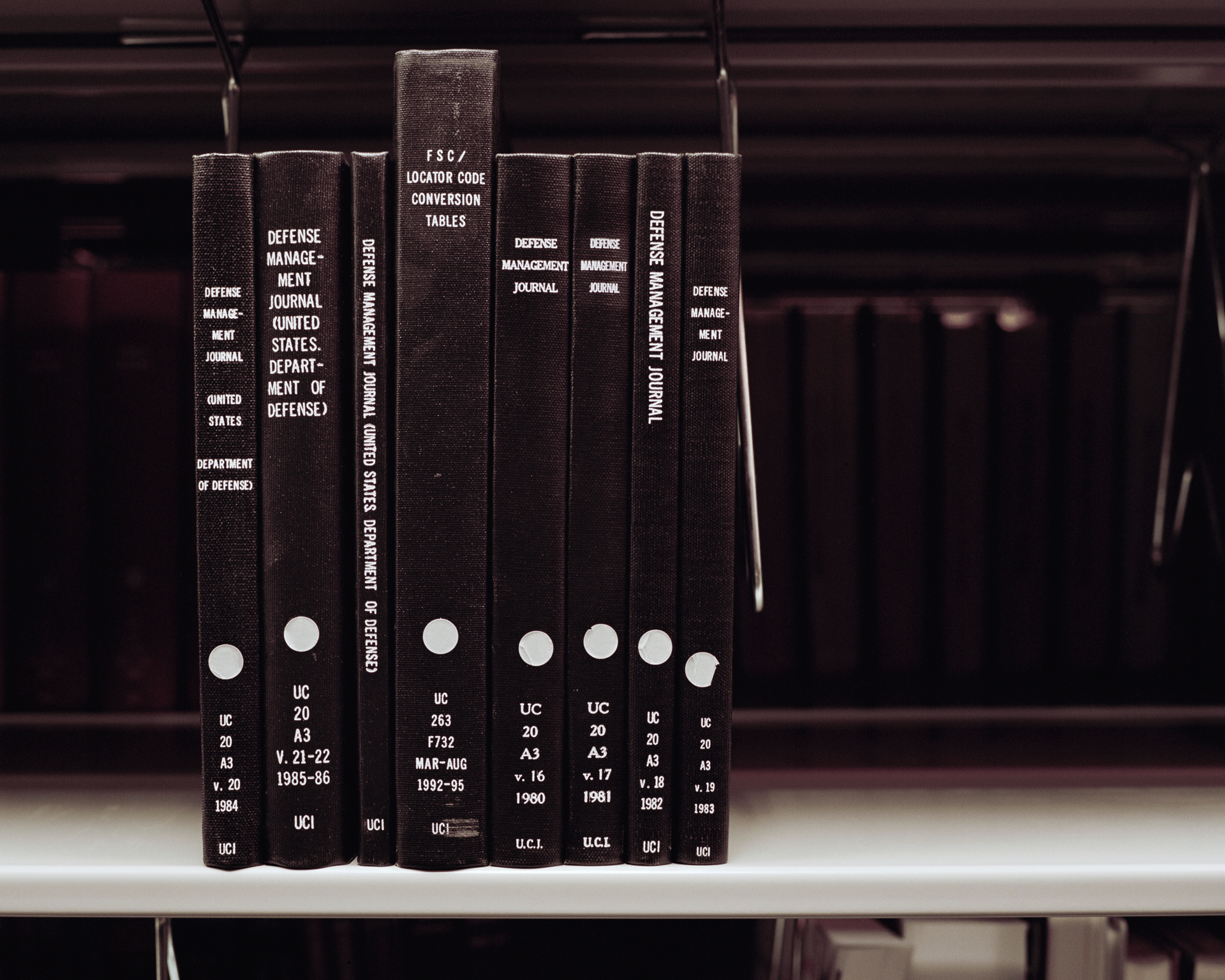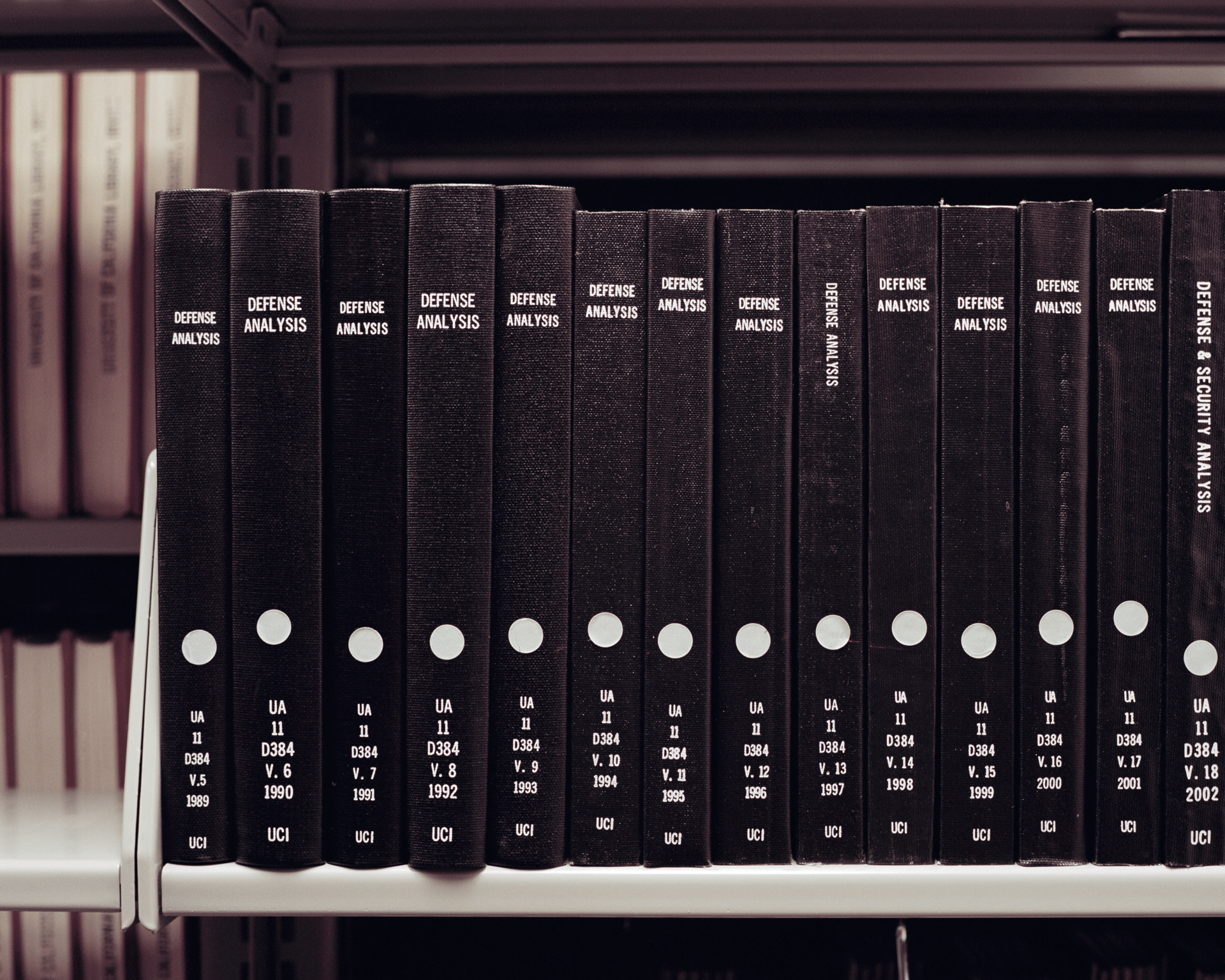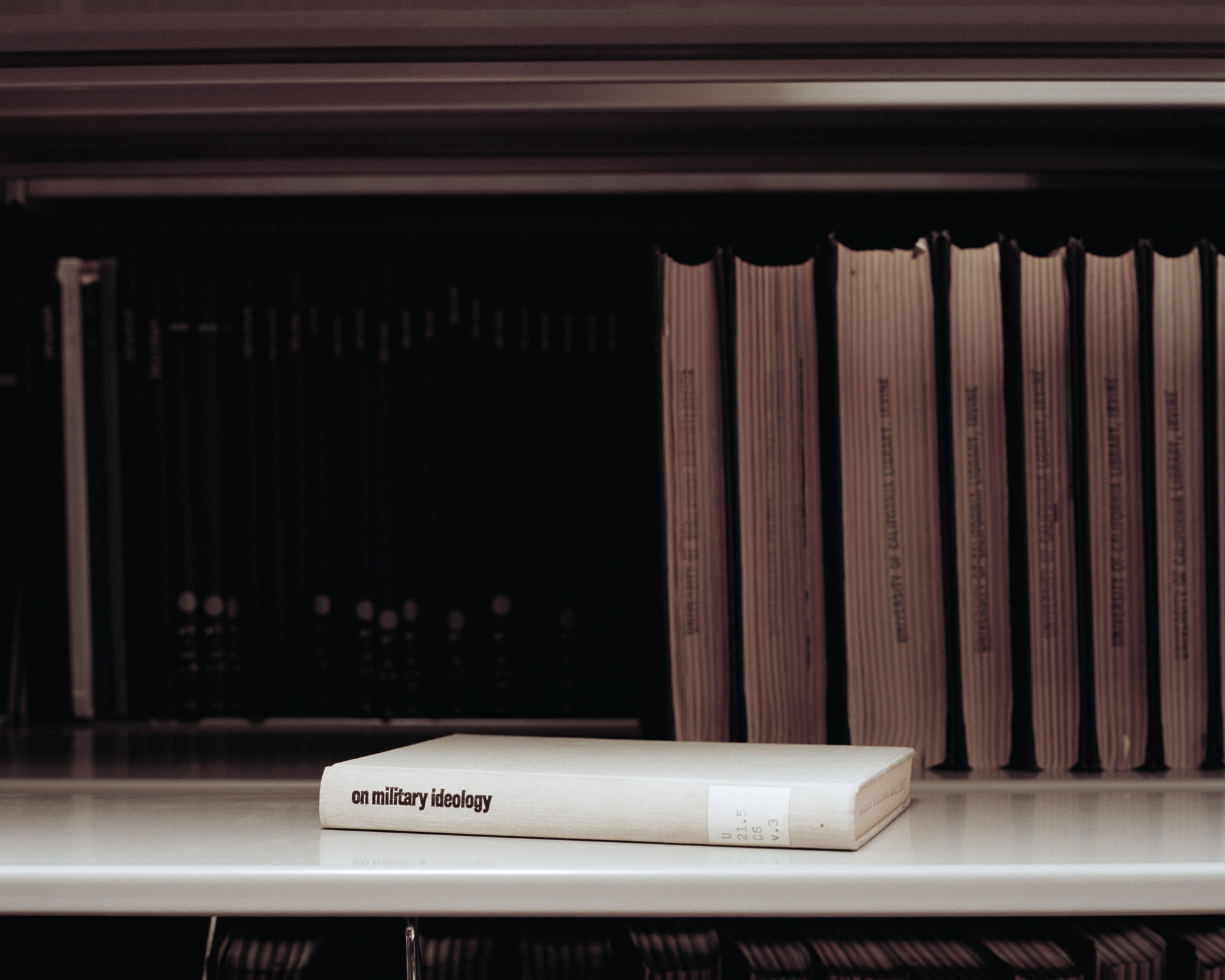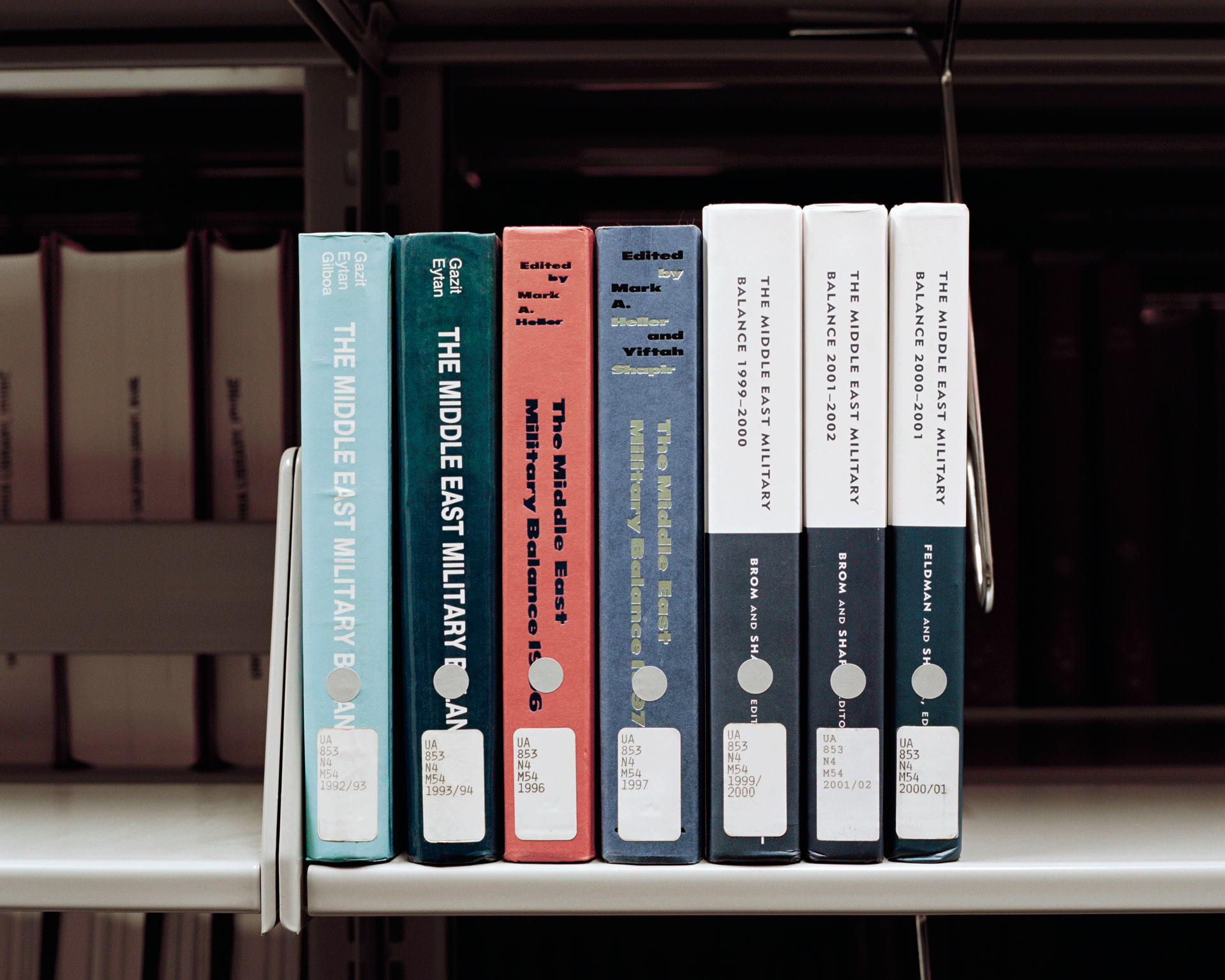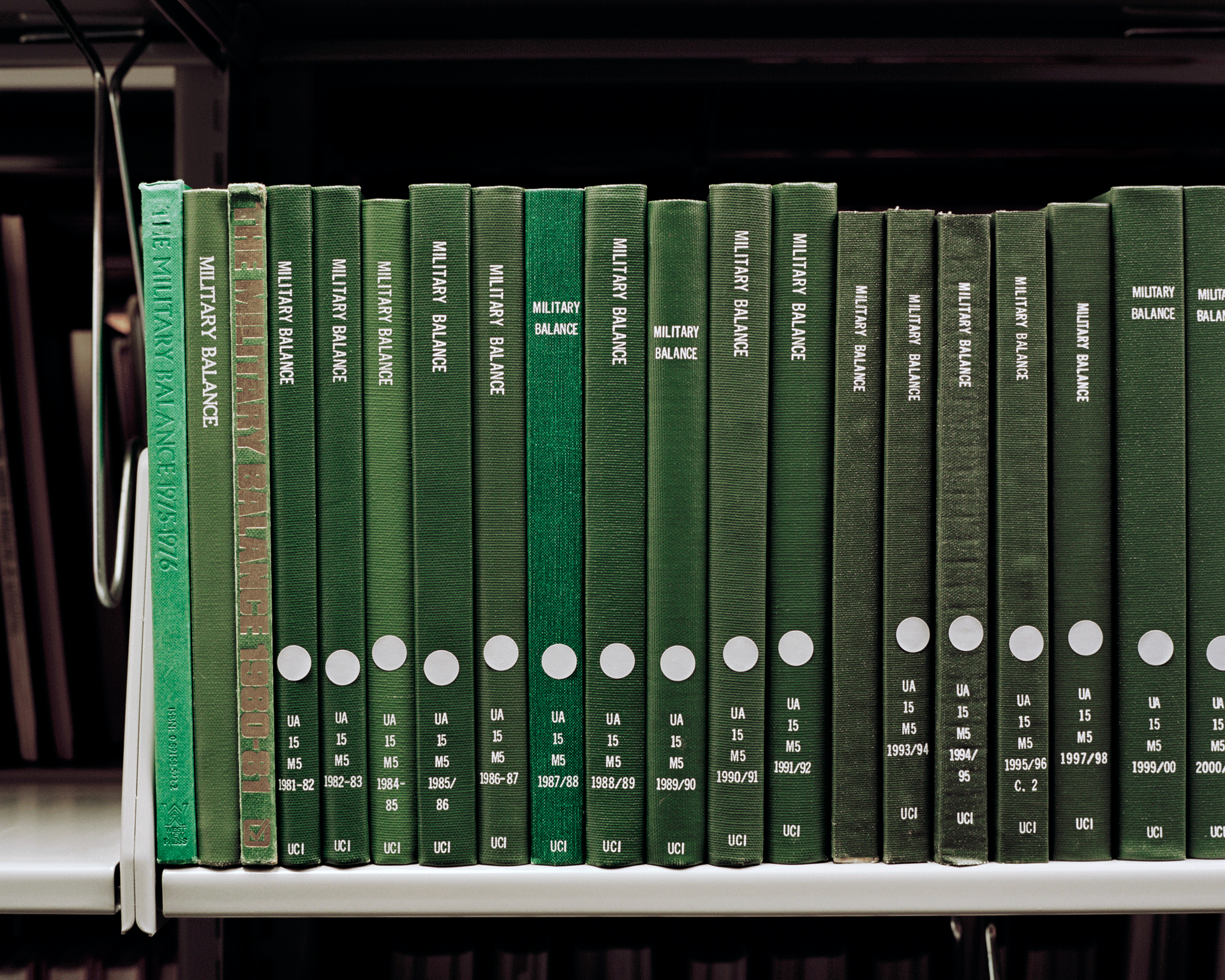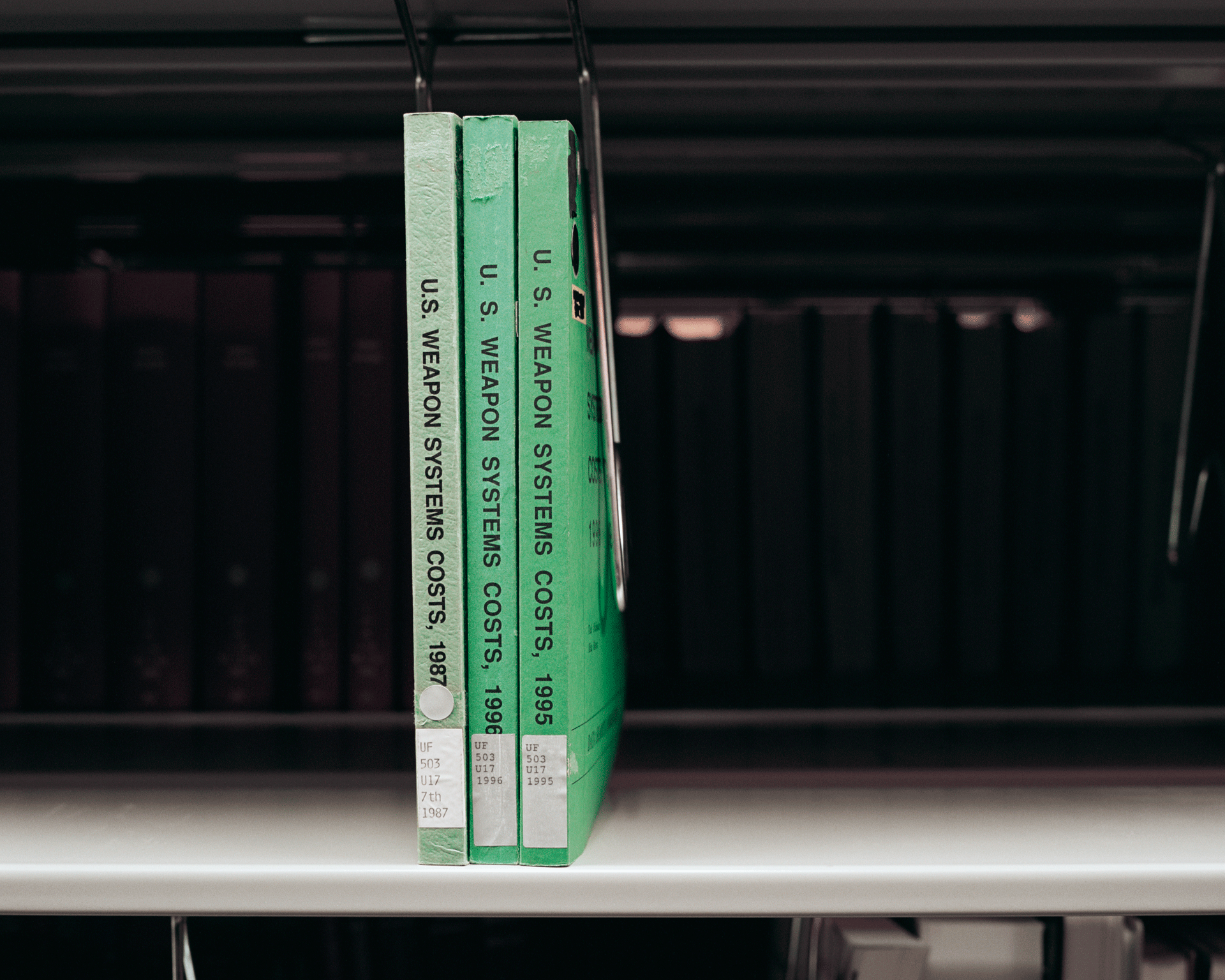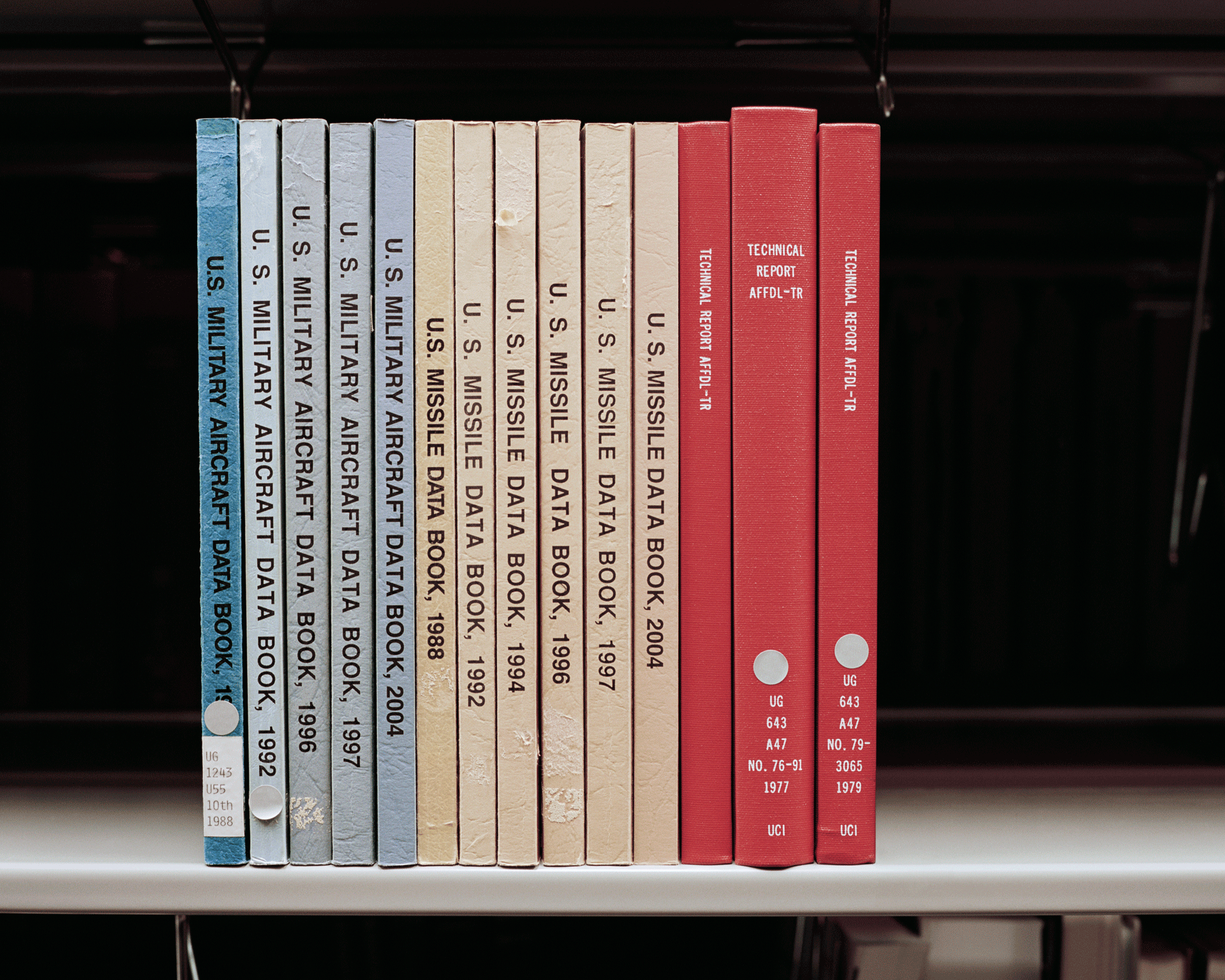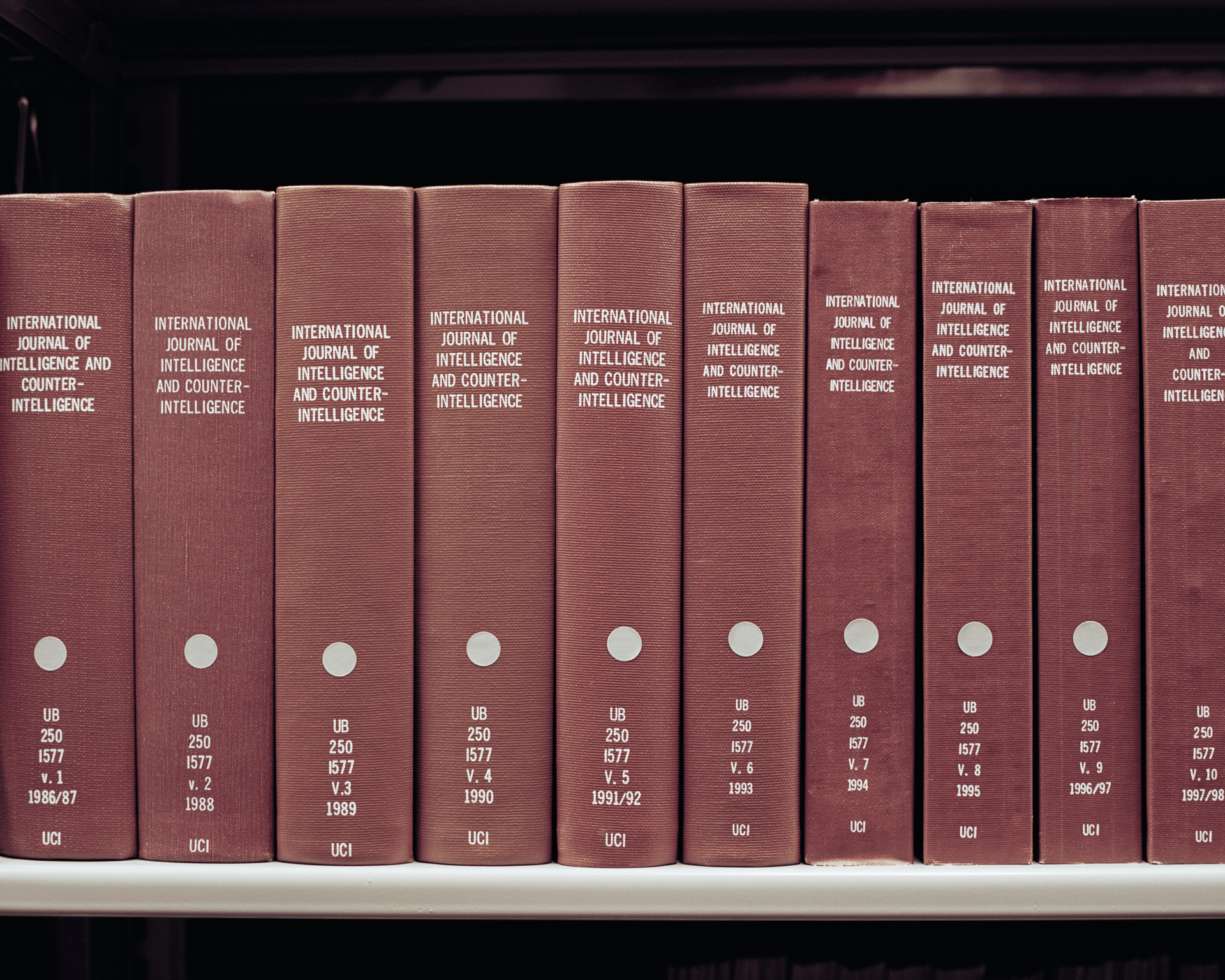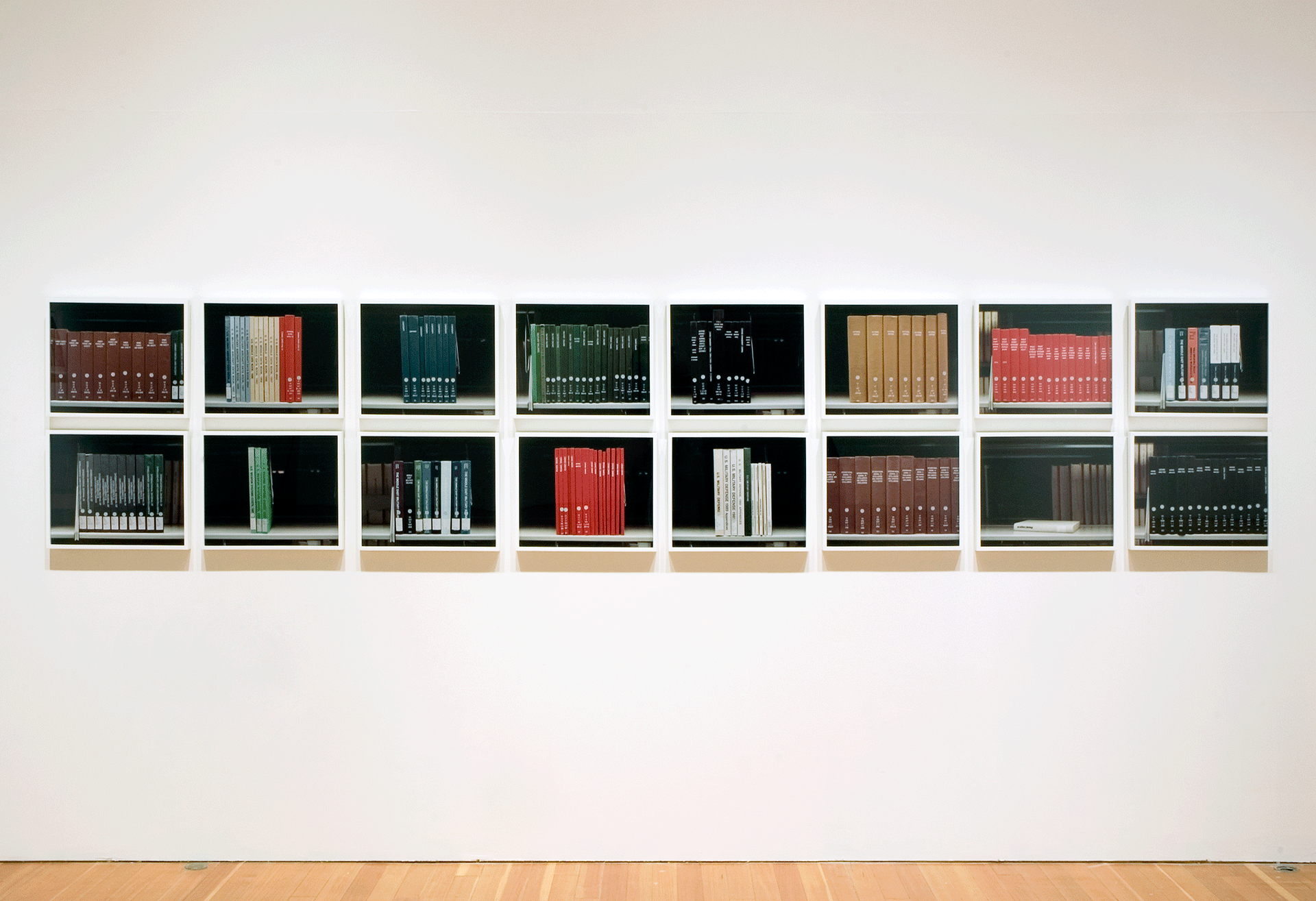 Datum, installation view